Counselling and Social Work Services
I am a Senior Social Worker with many years' experience working in Private Practice in Tasmania and employment in a variety of Social Work roles in Tasmania, Victoria, Queensland and Western Australia.
I provide professional counselling and Social Work Services as I recognise that times are tough for many individuals, families, and businesses due to the Coronavirus pandemic. The pandemic has ultimately placed a stress on our health industry resulting in a shortage of available counsellors and therapists.
My Private Practice will provide an opportunity for those seeking to focus on their mental health wellbeing to access counselling in a timely manner.
Please feel free to contact me to discuss further, make an appointment or referral, or provide my details to someone you know who may be struggling and unable to currently access a counsellor.

My Qualifications
My qualifications include a Bachelor of Arts (Psychology), a Bachelor of Social Work, a Graduate Diploma Social Work (Advanced Practice) as well as several other certificates.
I am also a member of the Australian Association of Social Workers, and have a current Working with Children Card (Victoria and Western Australia), and Working with Vulnerable People (Tasmania).
Qualifications include:
Bachelor of Arts (Psych)
Bachelor Social Work
Graduate Diploma of Social Work (Advanced Practice)
Graduate Certificate in Health (Drugs & Public Health)
Certificate in Cognitive Behaviour Therapy
Certificate in Rational Emotive Behaviour Therapy
Certificate in Motivational Interviewing
Certificate in Advanced Mediation
Certificate in Mediation & Conflict Resolution
Certificate IV Business
Certificate in Human Nutrition

My Services
I offer a wide range of counselling and social work services, including PTSD, Family Therapy, Mediation, Conflict Resolution, Human Resource Management, Drug & Alcohol counselling, Crisis Intervention and Debriefing, and Anger Management.
Professional Development including:
Working with children and families affected by sexual abuse
Prevention of Suicide
Adult Mental Health First Aid
Leadership and Management
Department of Veteran Affairs
Experienced in:
Employment Assistance Provider (EAP)
Drug and Alcohol
Grief and Loss
Case management
Mediation
Conferencing
Peer supervision
Rural and Remote counselling
Social Work Services available:
Counselling
Mediation
Family therapy

Relationship difficulties
Parenting plans

Drug & Alcohol
Anger Management
PTSD – Veterans and Emergency Services
Professional supervision
EAP
Workers Comp counselling
Business Wellbeing support
Court Reports
Services for Military Veterans
I am ex-military, having served 12 years in the Army from 1977 – 1989 in the Royal Australian Corps of Transport and discharged as a Corporal.  I worked with many Vietnam Veterans during this time and have a good understanding of the difficulties they faced on their return to Australia and the impact of what is now recognised as PTSD.  I also gained my 'black sense of humour' from these Veterans.
I completed 3.5 years between 2011-2015 as a Defence Social Worker with the Defence Community Organisation, based at Bandiana, Victoria.  I had the privilege of supporting bereaved families following the death of a loved one, including during active service in Afghanistan.  Returned servicemen suffering from PTSD sought my counselling due to my military background and that 'I got it'.  I then worked with their families to help them understand the impact of their partner's/father's PTSD.
I have completed DVA training which covered:
VVCS Practitioners Guide
DVA Case Formulation
Introduction to DVA's Rehabilitation Program
DVA Rehabilitation Program
Understanding the Military Experience
Non-Liability Health Care
PTSD Psychological Intervention Program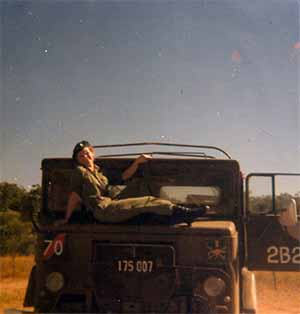 As a Senior Social Worker in Private Practice, I am able to provide fee-for-service support to those Veterans who may require counselling from someone who has a solid Military background and who understands and acknowledges the difficulties our past and current Veteran's face.  My practice also primarily focuses on Men's Mental Health and to support this approach I have completed extensive training through Movember and the Mental Health Academy.
If you are a veteran or know of a veteran who may require my services, please get in touch.
About Ros
I am a confident, highly motived professional and take pride in my ability to communicate, both orally and written, with clients, management and supporting agencies to ensure a high level and comprehensive service delivery.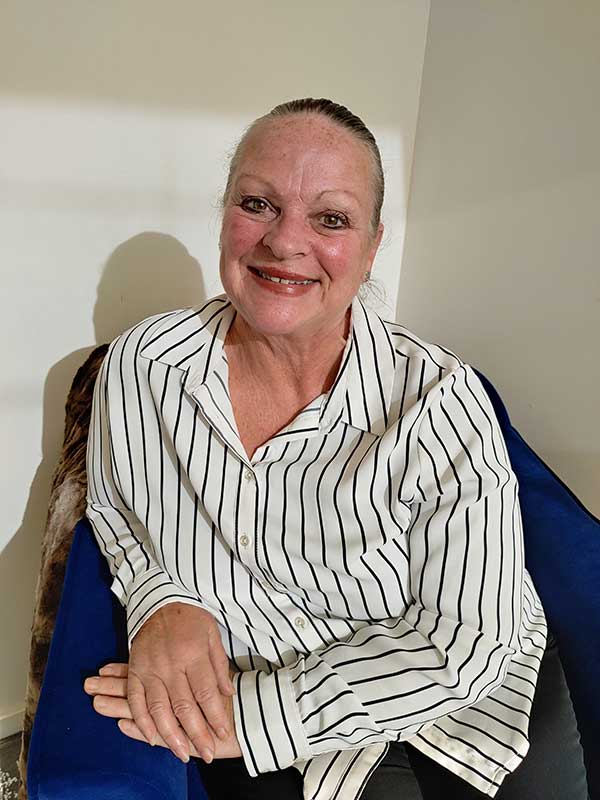 Availability
My aim is to find a time that suits you best:
Monday to Sunday
8.00am –6.00pm
Tradie Hours:
Appointments outside these hours are available.
Prompt appointments are available
Your choice of appointment setting:
Office – Launceston only (Address: 3/187 Brisbane St, Launceston)
Coffee shop – Launceston only
Telephone
Zoom